Enjoy the health benefits of these CBD Products
Products are available in larger volumes.
Please call or text me for more information and for pricing.


Hemp Bombs takes great pride in the high quality their brand represents. In doing so, they make every effort to be as transparent to customers about their products. Part of that transparency includes detailed third-party lab testing. By clicking on the product you will find links to testing result reports for the entire line of CBD products from independent labs. Showing that there is not trace of THC.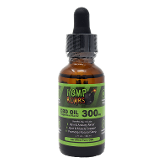 CBD OIL

- This super concentrate has the highest CBD dosage of any of our products. In production, we follow the same extraction process by sourcing from only the highest quality organic European Hemp. Our manufacturing and quality control teams then provide a thorough analysis and production protocol. Our procedures are verified and approved by third-party lab testing, showing results with zero THC.


Product Info
• 30ml bottle of CBD Oil
• 300mg, 1000mg, 2000mg 4000mg Bottles
• Tested by Independent Labs
• Non-THC , No failed drug test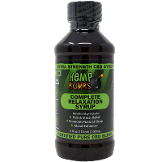 Complete Relaxation CBD Syrup
-
I
s a powerful concentrate that packs CBD-derived therapeutic benefits into manageable servings. This product is perfect as a mixer, infusing a CBD blend into any drink to generate a wellspring of complete relaxation. The syrup is sourced from premium-grade, organic Industrial Hemp raised only on the cleanest non-GMO farms in Europe. This product provides maximum effect with zero footprint. Hemp Bombs' relaxation syrup is ​the environmentally conscious alternative to competing manufactured pharmaceuticals, at a more affordable price point.
Product Info


•

1 bottle of CBD Syrup
• 100 mg of CBD per bottle
• Tested by Independent Labs
• Non-THC, No failed drug test

Pain Freeze(Rub)

- Using the same meticulous process as our other CBD products, we have created a triple-medicating bio-coolant to provide relief for sufferers of joint and arthritis pain, muscle aches, and back and knee pain. All-natural CBD is supplemented with other active agents Menthol and Organic Camphor for a full, therapeutic cold therapy profile. The product has an easy, intuitive application. If you are looking for immediate relief to your pain symptoms, try this deep penetrating pain rub today.



Product Info
• Tested by Independent Labs
• Use topically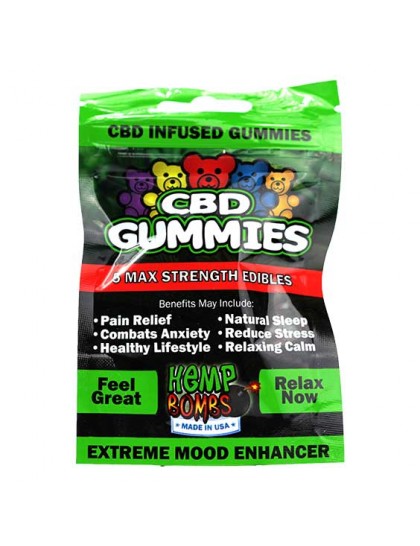 CBD Gummies - CBD Gummies feature a CBD blend crafted into 5 potent servings with robust wellness benefits. If you are on the move and looking for an effortless way to introduce essential ingredients into your diet, These CBD gummies are the perfect option. These wellness benefits are attributed to the CBD-rich Industrial Hemp the gummies are sourced from. The Hemp is nurtured from plant to product with an eco-forward methodology and minimal human footprint. CBD is a standalone organic property and does not mimic the psychoactive effects of THC. CBD possesses the therapeutic benefits connected with THC without disorienting psychological elements.


Product Info


• Tested by Independent Labs
• Non-THC, No failed drug test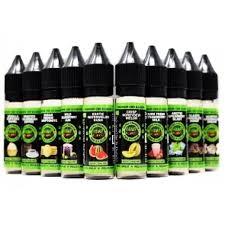 E-Liquids -

E-Liquids boast a 70/30 VG/PG split for high cloud production and flavor to match the therapeutic benefits of the products.


Product Info
● 60 ml of CBD E-Liquid
● 75mg,250mg, 300mg,1000 mg and 2000mg of CBD per bottle
● 70/30 VG/PG Split
● Tested by Independent Labs

● Non-THC, Non-Nicotine
YOUR ENDOCANNABINOID SYSTEM